Business Details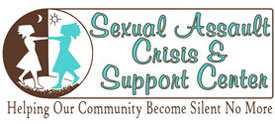 Sexual Assault Crisis & Support
The Sexual Assault Crisis & Support Center's mission is to lessen the trauma-related suffering of sexual assault and promote healing by guiding those affected by sexual violence toward survival through support, advocacy, education and community collaboration.
For help, call or text us at 1-800-871-7741.
Text help is available Monday-Friday, 8am-5pm. Phone help is available 24/7.
Contact Information
149 Main Street, Winthrop, ME, USA