About Cham­ber Gift Cer­tifi­cates
The Skowhe­gan Regional Cham­ber of Com­merce founded the gift certificate pro­gram in an attempt to encour­age Cen­tral Main­ers to shop locally. Upon pur­chase, the buyer receives a list of participat­ing Cham­ber mem­ber busi­nesses. The receiver can then go to any Cham­ber mem­ber on the list to redeem the gift cer­tifi­cate. By pro­vid­ing these ver­sa­tile gift cer­tifi­cates, gift cer­tifi­cate givers and receivers alike are bound to be delighted.
Skowhegan Regional Chamber of Commerce Gift Certificates are in the form of a check. Anyone can purchase gift certificates at the Chamber office. When Chamber Bucks are presented to your business, you honor it as cash, and cash in at the Chamber.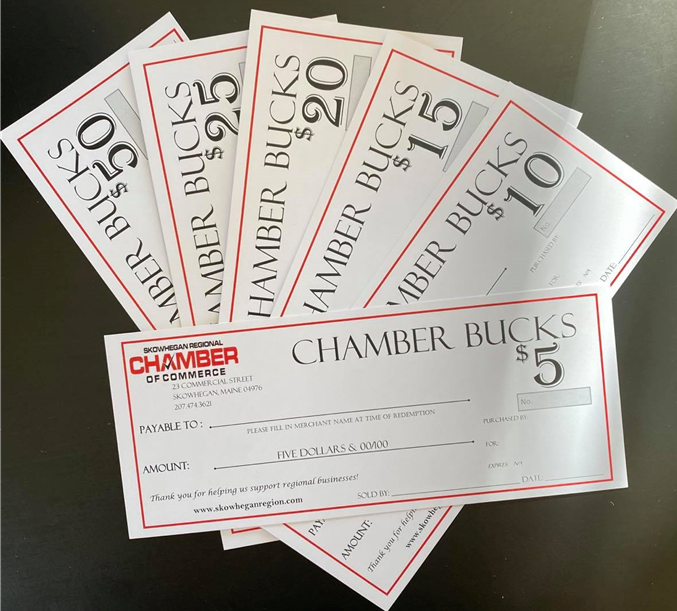 The gift cer­fit­i­cates help to encour­age local shop­ping! The recipi­ent gets to choose where and what they would like to purchase for a gift. From auto repairs to cloth­ing, travel plans to gro­ceries, and much more! No gift is more flexible.