About Cham­ber Gift Cer­tifi­cates
The Skowhe­gan Regional Cham­ber of Com­merce founded the gift certificate pro­gram in an attempt to encour­age Cen­tral Main­ers to shop locally. Upon pur­chase, the buyer receives a list of participat­ing Cham­ber mem­ber busi­nesses. The receiver can then go to any Cham­ber mem­ber on the list to redeem the gift cer­tifi­cate. By pro­vid­ing these ver­sa­tile gift cer­tifi­cates, gift cer­tifi­cate givers and receivers alike are bound to be delighted.
Skowhe­gan Regional Cham­ber of Com­merce Gift Cer­tifi­cates are in the form of a check. Any­one can pur­chase gift cer­tifi­cates at the Cham­ber office. When a gift cer­tifi­cate is pre­sented to your business, you honor it as cash, com­plete with deposit information/​stamp on the back­side and deposit as usual.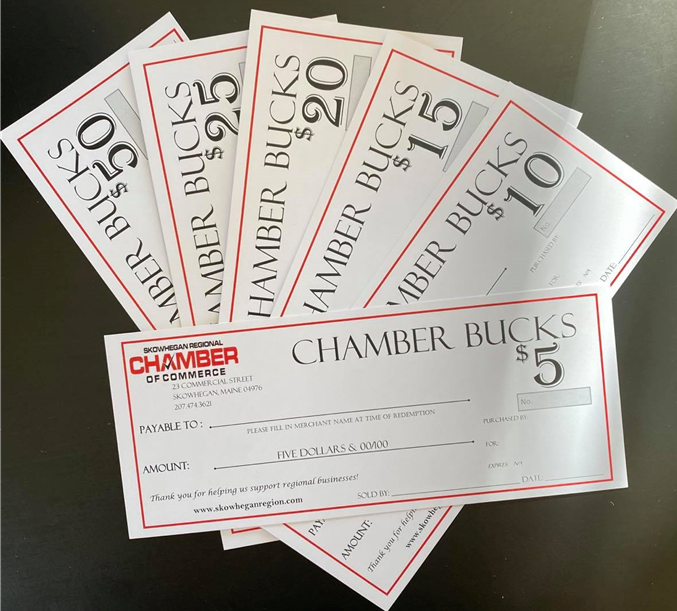 The gift cer­fit­i­cates help to encour­age local shop­ping! The recipi­ent gets to choose where and what they would like to purchase for a gift. From auto repairs to cloth­ing, travel plans to gro­ceries, and much more! No gift is more flexible.