Summer Basecamp Assistant
This summer we are working with Central Maine Workforce Development (CMWD) and Eastern Maine Development Corporation (EMDC) to offer several summer employment positions to eligible students, rising to grades 10-recent graduate. These part time positions are available beginning June 26 through August 18, 2023. The schedule will be 20 hours, Monday–Friday from 10 am to 2 pm.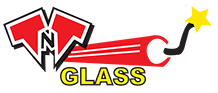 TNT Glass is looking to hire a full-time laborer.
40 hours per week, Monday through Friday, 8 to 5 with 1-hour lunch.
Paid days off include 7 holidays, 2 personal days, 3 sick days and 2 weeks vacation. Retirement plan available.
Willing to train and work on a pay increase over time once knowledge is acquired.
Must have:
Some basic tools and willingness to buy what you will need to do various jobs over time.
Willingness to learn.
Ability to lift heavy glass or other objects.
Customer service skills to be able to help customers and relay information when needed.
Valid driver's license.
Apply online: https://www.tntglassservices.com/Employment
Or drop off a resume at TNT Glass, 10 Somerset Business Parkway, Skowhegan.
NO PHONE CALLS
Lake George Regional Park is seeking a Park Resource Manager.
Year-round position, full-time (40 hours/week including holiday, weekend shifts). Position available immediately.
Outdoor "office" within the Park boundaries, with a strong supervisory component.
Duties include resource management, day-to-day operations of park, park maintenance, park policy enforcement, shared volunteer coordination role, public relations, event management and facilitation.
For more detailed information or to apply please email the Park at infolgrp@gmail.com. Information about the Park may be found at www.lakegeorgepark.org.
Mills, Shay, Lexier & Talbot in Skowhegan is looking to hire a full-time office assistant. Legal experience is preferred but not required. Send a cover letter and resume to mward@mainelegal.net or Mills, Shay, Lexier & Talbot, P.A., P.O. Box 9, Skowhegan, ME 04976

WABI is looking to hire the following positions:
More information regarding both positions and applications can be found on www.gray.tv/careers