Business Details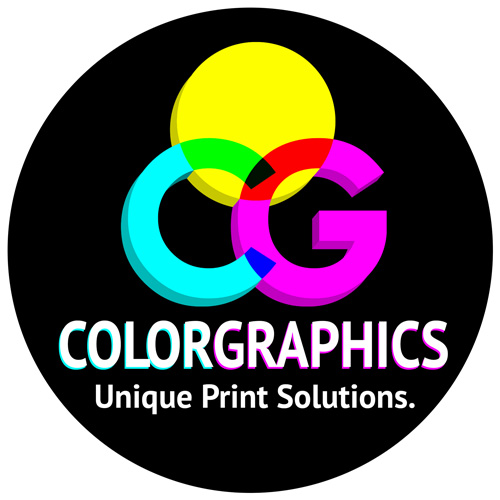 ColorGraphics
ColorGraphics offers unique print & sign solutions, including print management, large-format signage, unique products, stickers, calendars, static-clings, table throws, banners, digital and offset printing, vehicle graphics, letterpress, coasters, and more.
At ColorGraphics, we are committed to our clients, people like you who live and work in our communities. Your business depends on us to be on-top of our game.
WE OFFER:
No set-up charges: Most shops charge a set-up fee. We will not!
Lower costs: We work longer and smarter, we control our waste, buy in bulk, and offer alternatives and upgrades to make you look better.
Quick turnaround: Measured in hours & days vs weeks. You will be receiving your order by the time other shops get their raw materials.
Small quantity production: We fire up our printers for quantities as low as one.
Customize products: No set sizes or "cookie cutter" patterns.
Unique materials: The widest range of media. Over 55 different type of materials, both rolled and rigid, on the shelf, ready to go.
3-year guarantee on no fade or peel.
10-color printing: First in Maine!
Website design & development: Through our TeamWeb division- create mobile media & smart phone pages
Mail Anywhere: First in state to be allowed to mail anywhere based accuracy of deliverable pieces.
Work with the "trade": Other sign shops and printers outsource to us. New to our "trade" lists are: graphic designers, advertising agencies, and marketing firms. We're all in this together!
Hours
Monday

Tuesday

Wednesday

Thursday

Friday

Saturday

Closed

Sunday

Closed